Top-of-the-Line Heckaman Homes
Sayre Builders is an authorized Michigan builder and partner for Heckaman Homes.
At Sayre Builders, we offer high-end custom modular homes, partnering with Heckaman Homes. We work directly with you during the entire process to bring your vision to completion.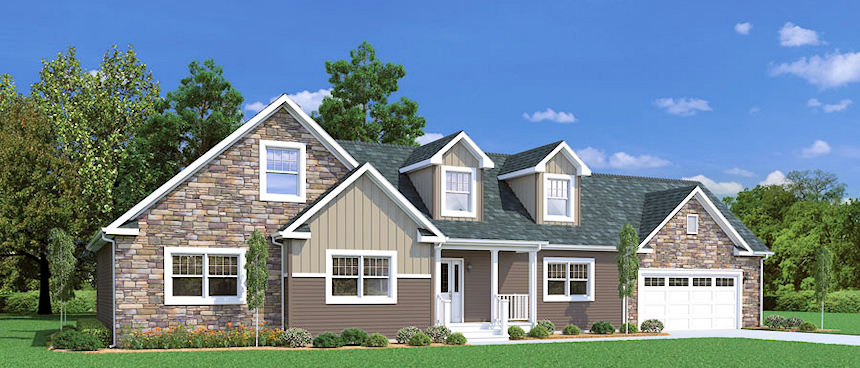 This model home photo is provided courtesy of Heckaman Homes.
Offering Many House Styles and Floor Plan Options
Heckaman Homes is a manufacturer of custom modular homes; also known as "off-site" or "systems-built" homes. These homes are built to meet the same state and local building codes as any site-built home. Heckaman Homes offers ranch, cape cod, two story and multi-family housing with over 80 floor plan options.
These homes are built in an indoor facility and can be transported to the location of your choosing. During the building process, materials are safe from inclement weather and ready for final assembly on arrival. The building process happens more quickly and efficiently in a controlled, quality building environment. WALK-THROUGH HOME VIDEO
---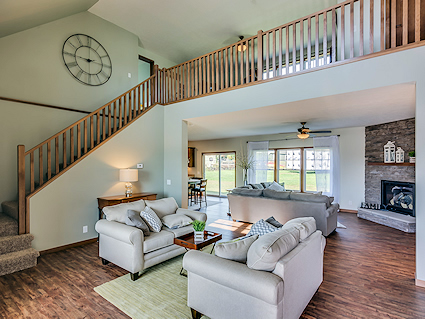 (Photo provided courtesy of Heckaman Homes.)
Why Heckaman Homes?
Ranch, Cape Cod, Two Story
Over 80 Floor Plan Options
Custom Selections Available
Building Process Happens Quickly
Meets State/Local Building Codes
These Homes are Very Affordable
---
Beautiful Styles and Options
These top-of-the-line custom modular homes are far above any manufactured home or mobile home. Heckaman Homes are system-built and are customized to fit a client's needs and tastes. The building process happens more quickly with these custom modular homes and is very affordable.
Heckaman Homes Website
Photos below provided courtesy of Heckaman Homes.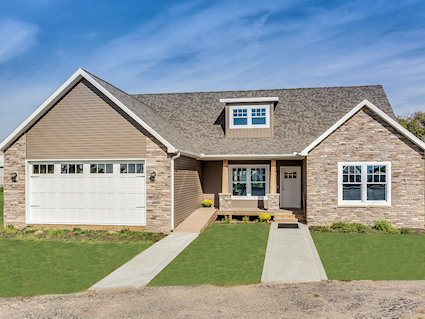 Craftsman Style Model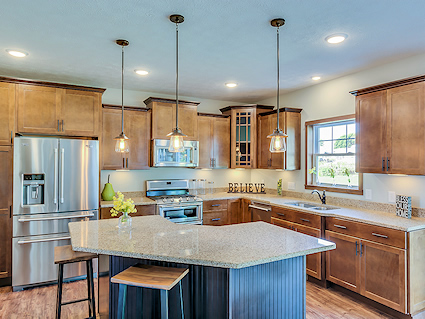 Beautiful Kitchen Designs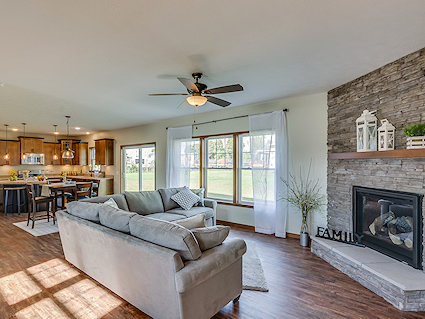 Spacious Living Rooms w/Optional Fireplace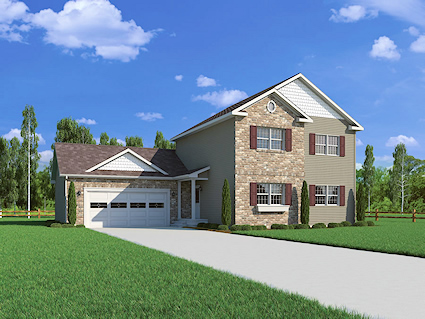 Two-Story "Hamilton Model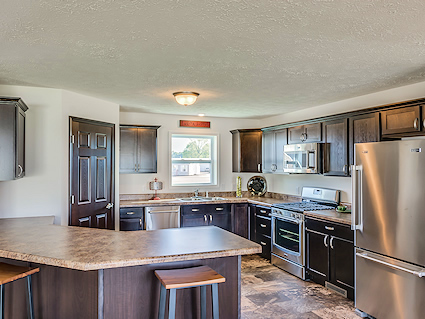 Many Options to Select From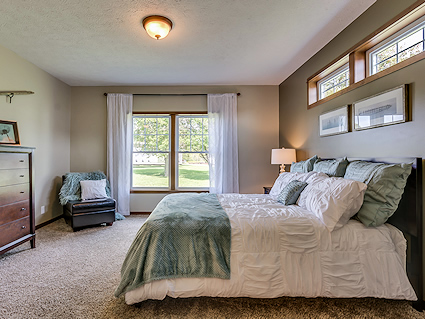 Bedrooms Designed to Fit Your Needs
---
Walk-Through Video of a Beautiful Heckaman Home
---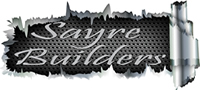 Our Mission
To provide quality workmanship and focus on putting our customers FIRST. Value and integrity is our commitment to our customers and we stand behind this with confidence.