Who We Are
We want to help make your home more beautiful.
Family-Owned & Operated Since 1998
Sayre Builders is a family-owned and operated business and began in 1998. Our concentration is placed in the construction of stick-built new homes, numerous Heckaman Homes, and countless remodeling and addition projects including kitchens, bathrooms, decks, siding, and much more.
We are a local contractor that plays a role in the community by hiring local help and sub contractors. This allows us to be personally involved in the decisions that make our projects fit your needs. We allow you to work with a contractor where the owner of the business is in the middle of the operations of your project.
Quality & Value
It's not only about working with you on your project or completing the project to fit your needs. The quality of our work reflects directly on our family's name. We will not compromise quality on your project, because we value your home and the work that we do. We commit to a well-finished, quality result in making your home more beautiful.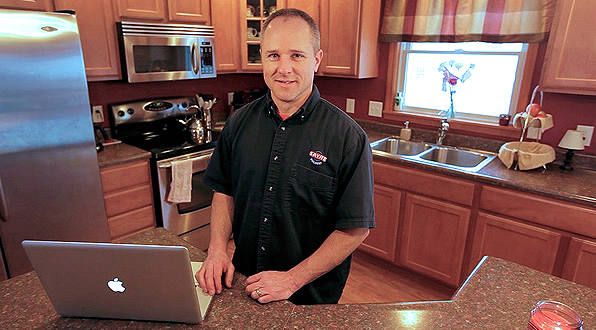 "I love what I do. I get to own these jobs. I become personally involved and love the hands-on aspect of what I get to do. It's important that I do it well. I like to think I am personable. If we run into each other in public, a friendly hello would take place.

Mark Sayre, Owner
---
Client Bill of Rights
As a local contractor hiring local help and sub contractors, we will always...
Work directly with you to bring your vision to completion
Maintain open communication so you know the status of your project as it develops
Find ways to create what you are looking for while working with your budget
Be honest and fair as we work with you
We aren't interested in using high-pressure salesmen or ads that scream at you to call now
Develop a relationship with you to keep the door open and generate return business
Allow you to work with a contractor where the owner of the business is in the middle of the project operations
Work to address your home improvement or project in the best way possible to meet your goals
---
Insurance Work
If you have an insurance claim, we are here to help you. Simply tell your agent that you would like to work with Sayre Builders. Many people are led to believe that they must go with a builder that their insurance company suggests. In most cases this is just not true; don't let them tell you differently. You have a right to select the builder of your choice.
---
Financing
Reasonable financing rates are available to make your dream home and building projects possible. We partner with Homestead Bank and can answer any questions about the process.
---
Serving These Michigan Areas
Sayre Builders does construction work in and around Jackson, Michigan. Areas that we work include Jackson, Chelsea, Ann Arbor, Lansing, Mason, Battlecreek, Hillsdale, Jonesville and more. We work in Jackson County and the surrounding areas of Calhoun County and parts of Lenawee County and Washtenaw County too!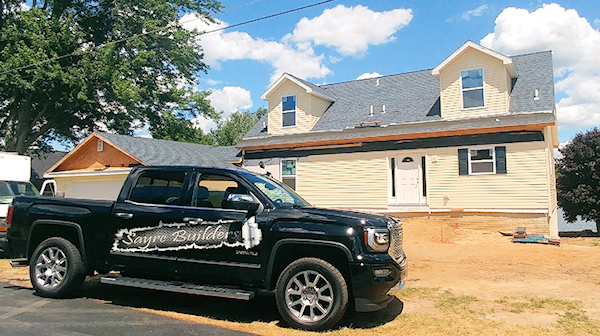 ---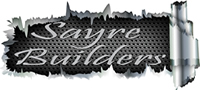 Our Mission
To provide quality workmanship and focus on putting our customers FIRST. Value and integrity is our commitment to our customers and we stand behind this with confidence.